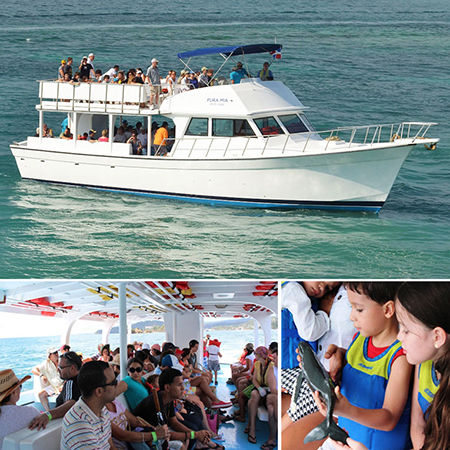 INTERNATIONAL
Reservations
From January 15 to March 31, 2023

All International reservations are handled by Jan, feel free to ask any questions pertinent to your trip planning.
If seats are available for your requested dates we will send you a PayPal Invoice for a deposit of $10 USD per adult.
When your deposit is confirmed by PayPal you will receive an email boarding pass.

National
& Dominican Republic
Residents Reservations

Within 72 hours of departure or if you are right now in vacation on the island or for resident discounts and for group rates.
You can also call directly to our office and speak to Judy at Tel. 809 538-2494

Please reconfirm departure time ! Reconfirm your WHALE WATCHING TOUR when you arrive in the Dominican Republic with Judy at the office at
Tel. 809 538-2494

INTERNATIONAL Reservations


Starting November 1st
All International reservations are handled by Jan, feel free to ask any questions pertinent to your trip planning.
If seats are available for your requested dates we will send you a PayPal Invoice for a deposit of $10 USD per adult.
When your deposit is confirmed by PayPal you will receive an email boarding pass.
National & Dominican Republic Residents Reservations


Starting November 1st
Within 72 hours of departure or if you are right now in vacation on the island or for resident discounts and for group rates.
You can also call directly to our office and speak to Judy at Tel. 809 538-2494
Please reconfirm departure time !
Reconfirm your WHALE WATCHING TOUR when you arrive in the Dominican Republic with Judy at the office at
Tel. 809 538-2494