INTERNATIONAL
Reservations
Starting
November 1st
National
& Dominican
Republic
Residents Reservations
Starting
November 1st

Health and Safety
in the winter of 2022-2023
Our company Whale Samana has prided itself in offering "safe sensitive" whale watching here in Samana Bay for more than 32 years by complying with regulations and behaving with respect and care in the proximity of whales.
In the winter of 2022-2023 "safe" has taken on a new meaning, not only for our whales but for our passengers as well.
This will be a wonderful winter to watch whales, less human activity, reduced vessel traffic, lowered levels of ambient sound, resulting in a fascinating opportunity to observe humpbacks under conditions not seen since the 1980's.
Whale Samana has collected data on every trip since 1999, we have photographed more than 1800 individual whales, identified by their tail fluke pattern and these images provide the data base for our National Marine Mammal Sanctuary catalog of humpback whales.
We are taking measures to make "Pura Mia" our custom whale watch vessel and your once in a lifetime whale watch experience, post COVID free this winter.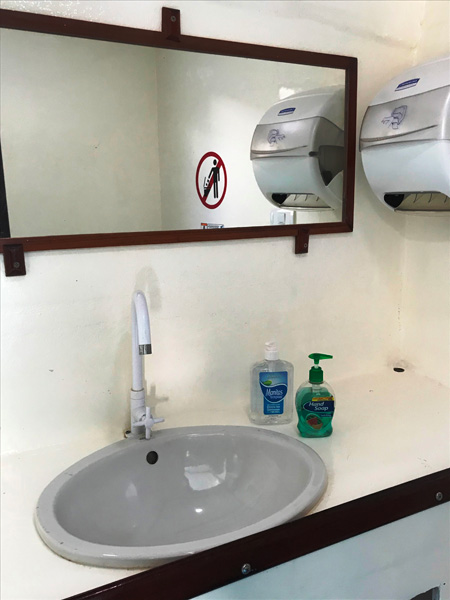 Bathrooms with running water and soap
Hand sanitizer and alcohol spray readily available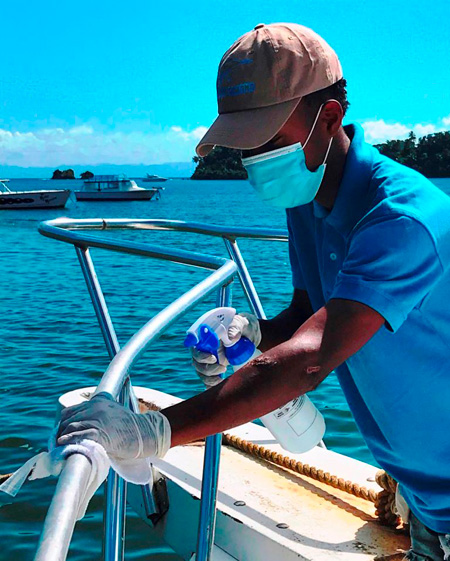 Cleaning and sanitizing of vessel
Social distancing on board
Crew will wear masks, join us if you would like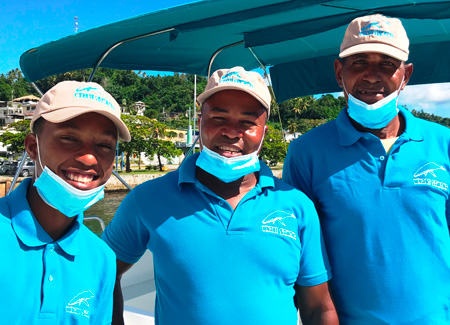 but rest assured behind every mask is a warm
welcoming smile.
Looking forward to meeting you on board Pura Mia this winter.
Kim and the Whale Samana team